Real-time notification when customers are a flight risk
46%
of Americans are looking for a new bank
31%
of customers are open to switching to a neobank in next 12 months
21%
of customers with only one product said they're highly likely to switch banks
Maximize customer wallet-share
Learn your customer's needs and offer the right product
Covering 120 million annual consumer inquires for financial products

 

Customer at

–

risk identif

i

ed

with product details

 

Integrations with CRM and marketing

automation

system

s

to trigger retention

Add-on

o

ption

to

present offers to customer at

–

risk

 

 
Get real-time notifications when customers are a flight risk or cross-sell opportunity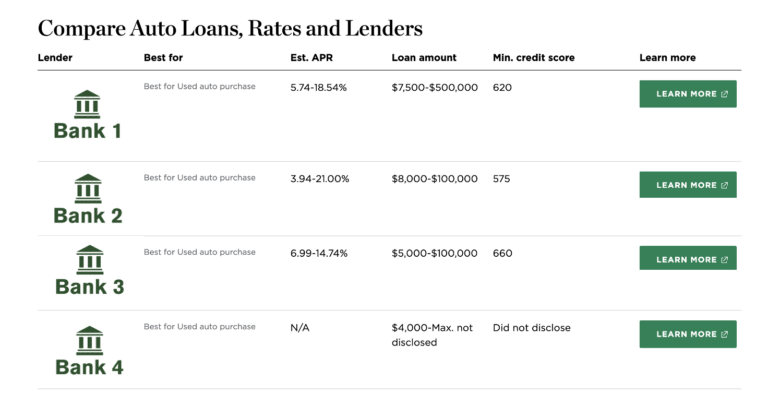 Every year, 120 million consumers shop online for financial products in our leadgen network
Konduit detects a match in your customer base
Customer at-risk, including details on financial product sought, is fed to your marketing or CRM system
Optionally, Konduit can present pre-qualified offers from bank to customer at-risk on 3rd party site
Regional bank uses Real-time Retention to re-engage customers shopping for financial products
"
While we would like to be the primary bank for
all of
our customers, we were aware that many of our customers had accounts and financial products with competitors.
Real-time Retention
gave us
better insight into which of our customers were shopping for financial services and what those services were
"
Problem
A regional bank, operating in 5 states across the Southeast, had already invested in digital lending solutions, using Konduit for Hyperlocal LeadGen and Rate-Check. However, they were concerned that some of these very marketplaces that were a good source of new leads, were also being utilized by current customers shopping for financial products elsewhere.
Solution
Online banks, fintechs, marketplaces, and comparison sites have made it difficult for legacy institutions to deepen relationships with existing customers. Customers often begin their journey for getting new financial products at 3rd party sites – outside branches and banks' online presence. The client used Real-time Retention to get notified in real-time when existing bank customers were shopping for financial products at any of the 950+ sites in Konduit's leadgen network, which sees 120+ million shoppers annually. The bank received the details on the customer's interest and the products they were researching. These details were fed directly into the client's CRM and marketing automation system. The account's relationship manager was immediately made aware to increase touchpoints to retain the customer. Additionally, they were able to increase wallet-share by offering products that matched the criteria of those the customer was shopping for. The Client was able to not only get in front of potential attrition, but also extract additional LTV from the relationship by better addressing their customer's needs.
© 2021, Konduit Works, Inc. 12110 Sunset Hills Rd, #600, Reston, VA 20910